We are a low-cost sourcing company based in China. We provide quotations and supply management assistance.
Basic Process:

Help you find and go straight to the manufacturers

Obtain detailed quotes from 4-6 factories

Sampling

Production with your chosen factory (drive on-time delivery, resolve issues, and provide constant communication assistance)

Quality Inspection

Shipping
Distinct Benefits:
uChina Cost Structure: Compared to U.S. factories, our costs are drastically (30%-40%) lower.
vCompetency: We have mature quality assurance processes,a dedicated QC team, and in-house bilingual engineering capabilities. We elevate low-cost factories to Western manufacturing excellence!
wClear Communication
xConvenience: We manage custom clearance and shipping. (You can pay to a US bank and we'll deliver to your warehouse if required)
Our Resources:
u Twenty versatile sourcing experts in China, and field reps in San Jose, St. Paul, Buffalo, and Dallas. We are English-speaking and will actually call you.
v Network of several hundred reputable and trusted factories that we have worked with or known through contacts. We work with factories throughout China (Jiangsu, Zhejiang, Guangdong, Chongqing...)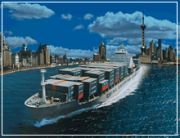 We appreciate the opportunity to work with you. Please email us at contact@china-synergy.org or fill out the simple form on the right.
Shipping Cost and Lead Time Estimations
Our Differentiations:
u If needed, you'll build DIRECT relationships with factories instead of middlemen.
v Focus on continuous supply management
+ On-demand/onsite quality inspection, process compliance.
+ Manage delivery shortage
w Real people instead of B2B Web sites. We understand the language/ culture of Chinese suppliers and serve as a local liaison for issue resolution
x Full supply chain solution