ShiYan Kaiqi Casting (good for high volume continuous casting)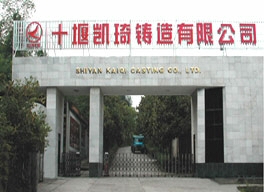 First set up in 1951,it is a specialized casting enterprise that mainly produces raw parts of cars and trucks. In 2001, it passed ISO9001 and QS9000.


It has 3 lines of high pressure multiple touching heads, Z148E slight quiver low pressure and FR516A no-box pressure mould, which has a casting ability of 25 thousand tons every year. In addition, there are 2 more processing lines for wheels and brake drums, which produce 40 thousand parts every year. The company adopts mid-frequency responding electrical furnace, along with Funan resin sand and membrane-covered emery wick-making techniques. The no-box pressure mould line is entirely controlled by computer. The company possesses Q384 continuous-passing spouting pellet cleaners, 2ZZ8625 double-work hot wickbox wick-making machines, German GS1000 straight-read spectrum analysts and so on.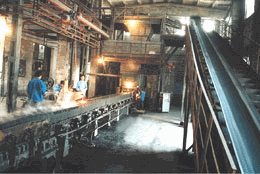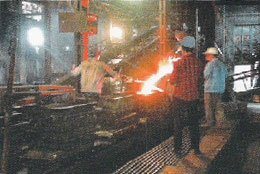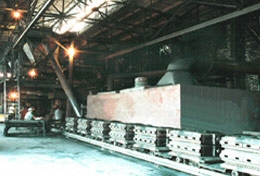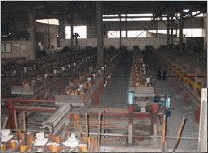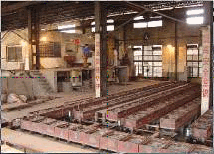 The main products of this company add up to 6 serieses, 180 sorts such as truck brake drums, wheels, clutch glands, brake parts, engine gear room covers/stands, gears and the upper-covers of the gearbox. The products are fit for most of the truck styles of Dongfeng Company like EQ1061, EQ1092, EQ1118, EQ1141, EQ1208 and EQ4186. The clutch glands and covers of EQ153 and EQ154 are supplied only by this company and cover 100% of the market in this area.
Products: